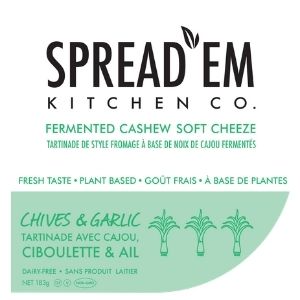 "This chick has it figured out!"
…is what I emphatically said out loud last night after I tried this jalapeño and lemon cashew spread from @spreadem, a healthy, plant-based Canadian brand started by a very resourceful and passionate woman!
I was sold on these tasty and nutritious dips from the first day I tried them, and this is yet another flavour that blows my mind! (I don't mean to sound dramatic here but I'm a very passionate Nutritionist!)
Use it as a dip for veggies or crackers, as a spread on sandwiches, as a dip for chicken or cauliflower wings, in a marinade or dressing…on whatever you want.
Moral of this story is: If you haven't tried @spreadem, you need to…every single flavour is worth every single penny. And no, I'm not getting paid to say this! 🥜
---