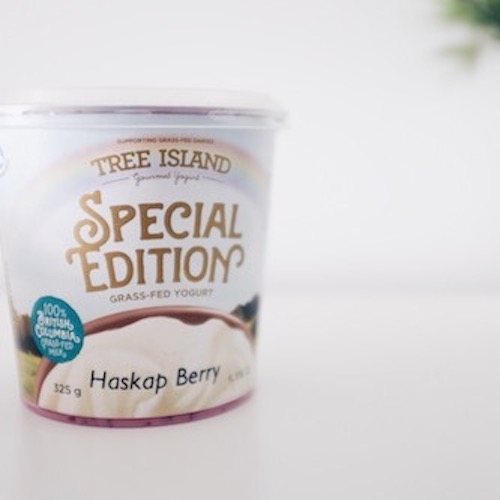 If you've ever turned away from dairy, BEWARE because this super impressive young company has created a phenomenal product that could convert even the most extreme dairy-avoiders!
At first, it was the packaging that caught my eye, then the unique flavour options including Chai Latte. Being a skeptic and assuming that the "chai" flavour was from processed sugar or syrup, I checked out the ingredients and was pleasantly surprised to see they used fresh chai spices. So I gave it a shot and am now a fan!
Here's the healthy scoop: 100% grass-fed cows graze on fields that are free from pesticides and herbicides. 100% whole milk, which has NOT been altered by processing AND is antibiotic- and hormone-free, is then used to create authentic Greek yogurt with flavour options including Lemon, Coconut Lime, Orange Blossom & Cardamom, all of which include natural flavours.
The yogurt might seem more expensive than others on the shelf, but you're getting real, whole food that is good for you, and at 325g, you'll technically get almost 2 servings (though no one will judge you if you eat it all at once!)
For more information, recipes, and the store locator, visit treeislandyogurt.com.
---