Okay, so it's not ICE CREAM, but this coconut milk-based dairy free frozen treat is one of the best tasting options to ice cream that I've had. And I have been searching for a LONG TIME!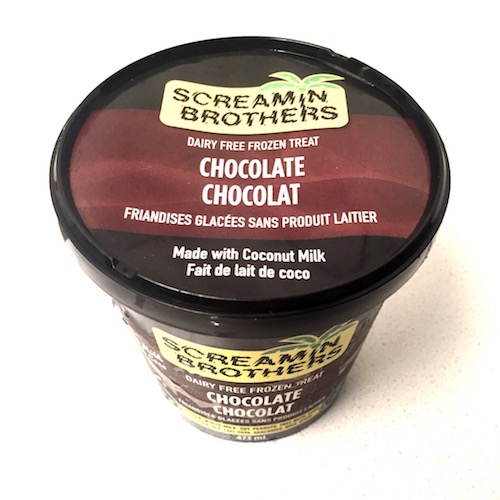 I tried Screamin' Brothers' chocolate mint flavour a couple of years ago when I was looking for a healthy option for my nephew who was 9 at the time. It's free of gluten, wheat, milk, soy, peanuts, tree nuts, eggs and sulphites so it was perfect. I loved the taste but I knew that if it passed his taste test, then Screamin' Brothers was onto something!
Now that I've tried the vanilla, chocolate, and chocolate mint, I've officially added it to my Nic's Picks. Made with a base of organic coconut milk, and flavoured with honey, vanilla extract, and cocoa or vanilla beans, I would happily recommend this to any client who needs to move towards a healthier option.
---