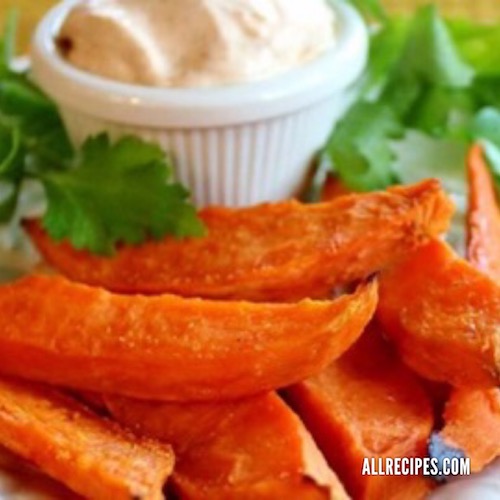 Are you a French fry lover?
Then check out this recipe below, which is originally from AllRecipes.com, but modified to be healthier and Nicole-approved.
Yams are a great option for fries, but you can also change it up and use real potatoes, parsnips, or sweet potatoes.
Once you start fuelling your body with real ingredients, those fake French fries you've been eating will start to taste as processed as they truly are! 🥔
Ingredients (for 2 servings)
1 tsp olive oil
2 yams, 
1/2
5 tbsp
1 tsp
1/2 tsp 
1/8 tsp 
Directions:
Preheat an oven to 350 degrees F (175 degrees C). Spread the olive oil over a baking sheet.

Arrange the yams on the prepared baking sheet in a single layer; season with the seasoned salt.

Bake the yams in the preheated oven until soft, about 25 minutes.

While the yams bake, stir the yogurt, seasoning, and paprika together in a small bowl. Serve as a dip for the yams.
---