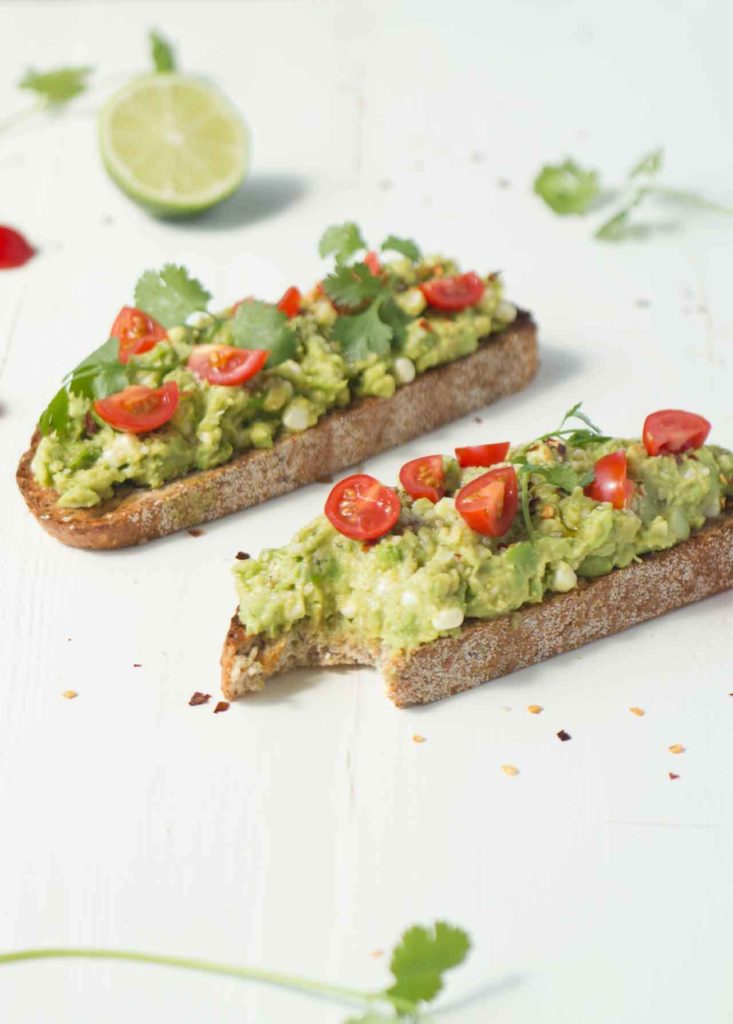 If you want to avoid the often expensive avocado toast trend going on right now, and make it at home, try this recipe from Beth at Pass the Plants – she's right, it could be the best avocado toast ever!
NP Suggestion: As a hard-core vegetable pusher, I would highly recommend you add some spinach (or another green leafy vegetable) and sliced or diced bell peppers to the mix!
INGREDIENTS:
4 slices thick whole grain bread (or gluten-free equivalent). NP note: I tend to encourage people to try spelt, rye, kamut, chia breads since most are consuming too much whole wheat.
1 large ripe avocado
1/3 cup frozen shelled edamame
1 lime
1 scallion (sliced thinly)
1/2 cup raw fresh corn kernels (1 ear)
1/2 cup tomato (diced)
1/2 cup cilantro (chopped)
1/4 cup hemp seeds (optional)
salt to taste
crushed red pepper flakes (to taste)
olive oil (for drizzling)
INSTRUCTIONS:
Toast the bread.
Soak the edamame in warm water in a small bowl.
Cut the corn off the cob and measure out 1/2 cup (save remaining corn for another use).
Mash the edamame in a small bowl and then mash in the avocado.
Add the sliced scallions and corn to the avocado/edamame mixture.
Add the juice from half of the lime along with a sprinkle of salt, mix, and taste. Add more lime juice or salt as needed.
When the toast is done, rub a cut garlic clove over the surface of each piece of toast.
Spread the avocado mixture evenly onto each piece of toast.
Top each slice with a drizzle of olive oil, crushed red pepper flakes, hemp seeds, tomato, and cilantro. You can also add a sprinkle of salt and lime juice if you like.
---