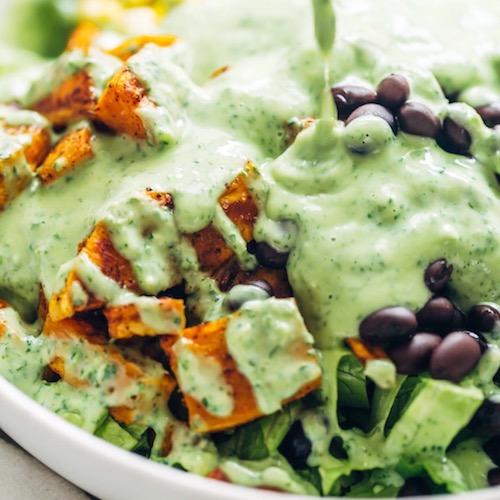 This recipe, courtesy of Pinch of Yum, is only 7 ingredients. It says it's a 5-minute dressing, but if you're all organized, it can be blended in about 7 seconds!
This fresh, creamy, flavourful dressing goes well with everything from fish tacos to roasted veggies or salad.
It is 100% clean and Nicole-approved! ✅
INGREDIENTS:
half an avocado
1/4 cup Greek yogurt
1/2 cup water (more as needed to adjust consistency)
1 cup cilantro leaves and stems
1 small clove of garlic
1/2 teaspoon salt
a squeeze of lime juice
INSTRUCTIONS
Pulse all ingredients in a food processor or blender until smooth. Voila!
---